Address Drug Shortages

with 5 Critical Purchasing Strategies
According to the National Security Commission on Artificial Intelligence, more than 200 drugs are currently in short supply in the US, affecting critical care medications.
Our newest report on combating drug shortages highlights the importance of increasing transparency, promoting domestic manufacturing and stockpiling critical medicines to prepare for crises.
SureCost's purchasing and inventory management solution consolidates data and empowers buyers to quickly identify and purchase the right option from multiple vendors, mitigating the effects of drug shortages.
Download the white paper to learn more.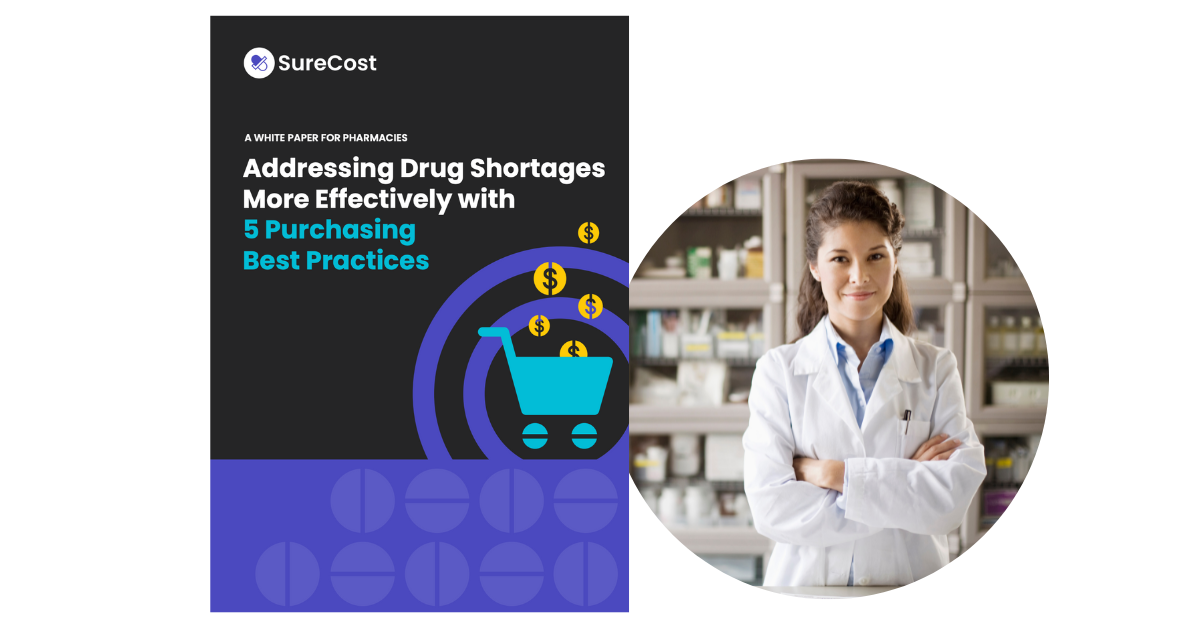 Hear from our customer
"With SureCost, our retail stores reduced their purchasing costs by over $175,000 over seven stores in the first year. We were purchasing one generic product alone at $40,000 per year more than we should have been...Those savings continue year after year."
—Steve W. Preston, President of Falk's Nursing Service
Ready? Let's talk.
Let's discuss how SureCost can support your pharmacy — to streamline workflows, provide cost of goods saving and reach your purchasing goals, while gaining a return on investment.
Discover:
The best SureCost options to meet your pharmacy's needs

A personalized demonstration of our solutions for your pharmacy

A strategy for how your pharmacy can save more, stay compliant,




and work smarter