The Case for


Best-in-Class

Purchasing Automation

and 5 Ways to Achieve It
"Purchasing automation" may sound like just using electronic systems to buy pharmacy products. But best-in-class purchasing automation is a critical piece of your pharmacy's success. Our white paper features best-in-class purchasing automation practices from Pharmacy Solutions, LLC and IPS Speciality, LLC, a SureCost customer leveraging people, process, and technology to drive greater purchasing savings and efficiencies. Watch our quick video to see a preview of what's covered in the white paper.
Please confirm the following information: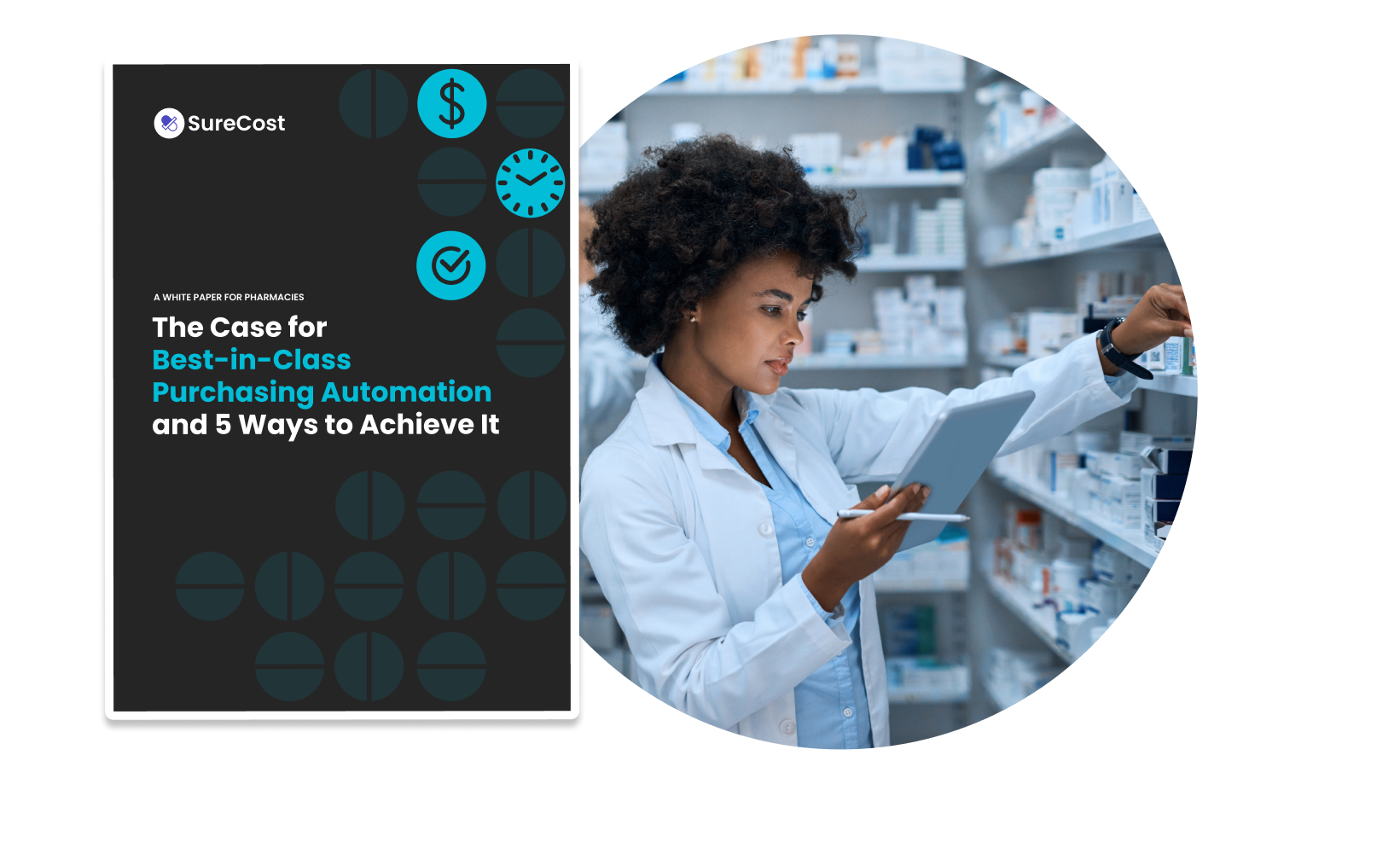 5 Ways to Achieve Best-in-Class Purchasing Automation
This paper will show you how SureCost delivers best-in-class purchasing automation as a:
Single source for the best purchasing options from all of your vendors
Hub for connecting all purchasing processes and relationships
Catalyst for efficiency that streamlines your work
Flexible support empowering your team built by experts and customized to your needs
Optimizer for relationships with primaries, GPOs, and other service providers


Ready? Let's talk.
Let's discuss how SureCost can support your pharmacy — to streamline workflows, provide cost of goods saving and reach your purchasing goals, while gaining a return on investment.
Discover:
The best SureCost options to meet your pharmacy's needs

A personalized demonstration of our solutions for your pharmacy

A strategy for how your pharmacy can save more, stay compliant,




and work smarter