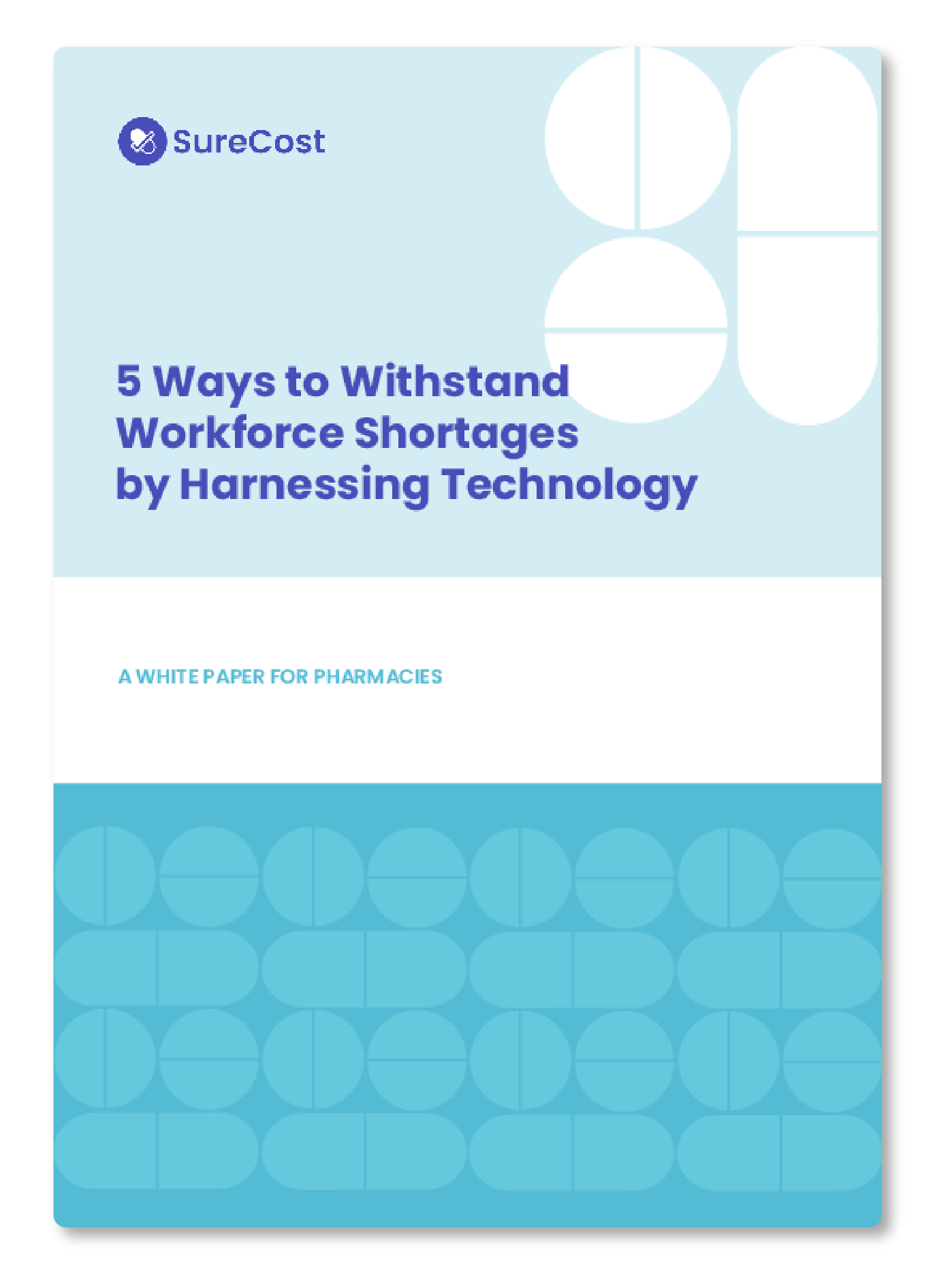 While the demand for pharmacy services increases, the supply of pharmacists and pharmacy staff continues to decrease. What can your pharmacy do to manage these workforce shortages? Technology plays a key role. Download the whitepaper to learn how.
Overcome Staffing Shortages by Harnessing Tech
Read our white paper to learn about five key ways you can address staffing challenges by harnessing technology. Eliminate time wasters for your team by optimizing your purchasing process. Learn how to:
Ensure Continuity with Purchasing
Streamline Purchasing Workflows
Automate Your Inventory Process (and more...)
A Preview of What Our Whitepaper Reveals...
Ways to make purchasing as easy as possible to remove items off of your already full plate.
Options to maximize inventory management so your pharmacy does not have to rely on a few key team members.
How end-to-end integration of your entire purchasing process can boost efficiency and create time for your pharmacy team.
On Demand Webinar
Learn how pharmacies are managing workforce shortages through technology by watching our on demand webinar hosted by SureCost Founder and Chief Product Officer Calvin Hunsicker, a former pharmacist and pharmacy owner.