How Pharmacies Can Maximize Profit Margins on Prescription Drugs
A pharmacy's top priority will always be having the right products for patients. But in addition to ensuring accurate and adequate supply, you need to ensure the profitability of those products. That's not just a business need. It's how you sustain your pharmacy so you can continue to serve those patients.
This white paper will identify opportunities for pharmacies to overcome these challenges using strategies for enhanced procurement and inventory.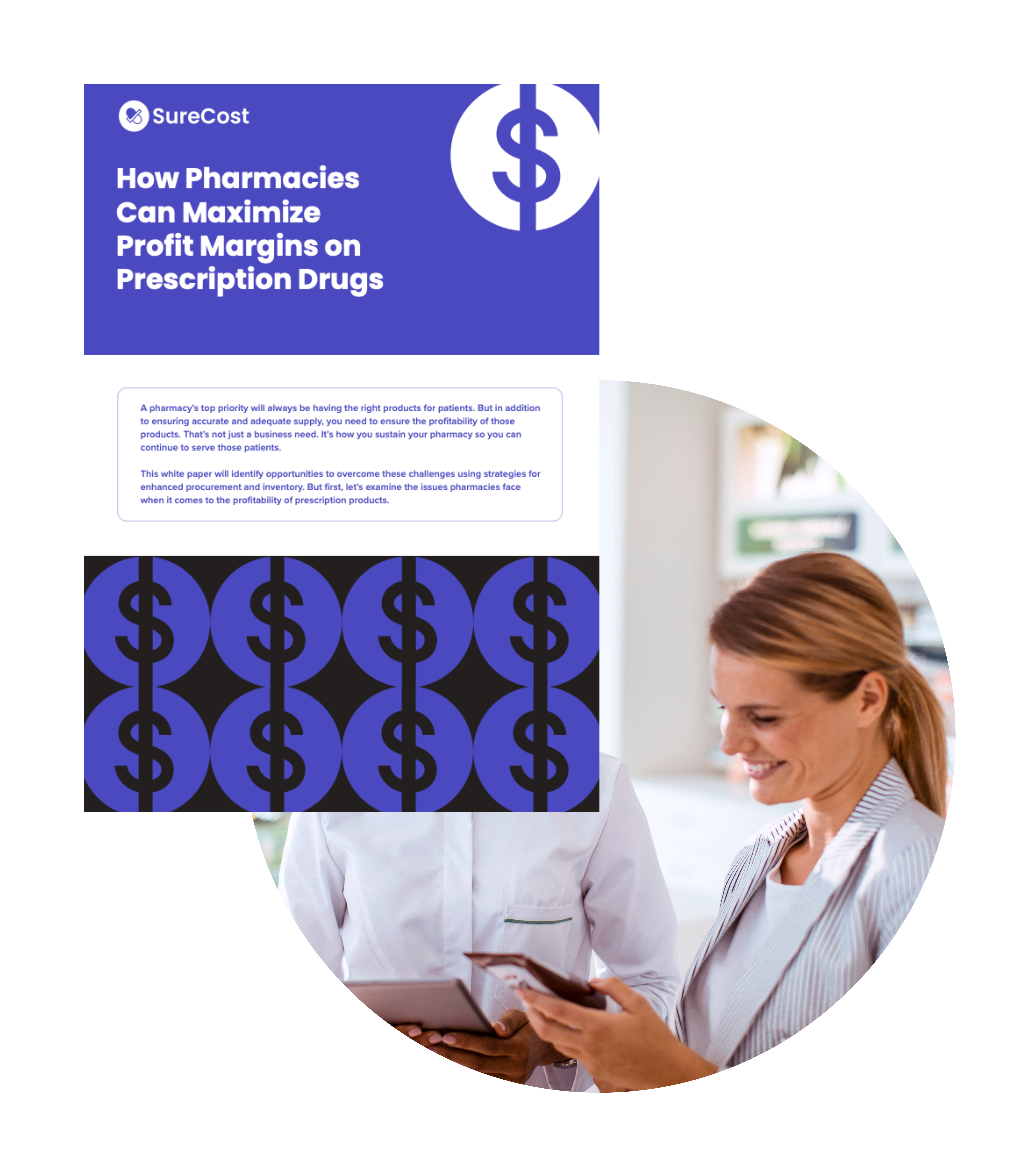 Hear from our customer
"About three years ago...we did an analysis. It turned out SureCost was saving us over $200,000 a year. And it's probably closer to $300,000 now."
— Nic Smith, Founder and Owner of Smith Pharmacy



Ready? Let's talk.
Let's discuss how SureCost can support your pharmacy — to streamline workflows, provide cost of goods saving and reach your purchasing goals, while gaining a return on investment.
Discover:
The best SureCost options to meet your pharmacy's needs

A personalized demonstration of our solutions for your pharmacy

A strategy for how your pharmacy can save more, stay compliant,




and work smarter