Smarter Inventory for

GPO Member Pharmacies

with SureCost

Maximize your GPO Membership
Through our work with GPO member pharmacies, we understand that pharmacies manage some of the most complex inventories processes. To stay competitive and effectively serve patients, you must do more than use an electronic system for inventory. This white paper will show why GPO member pharmacies need best-in-class automated inventory and how SureCost delivers those capabilities through Smarter Inventory.
Download White Paper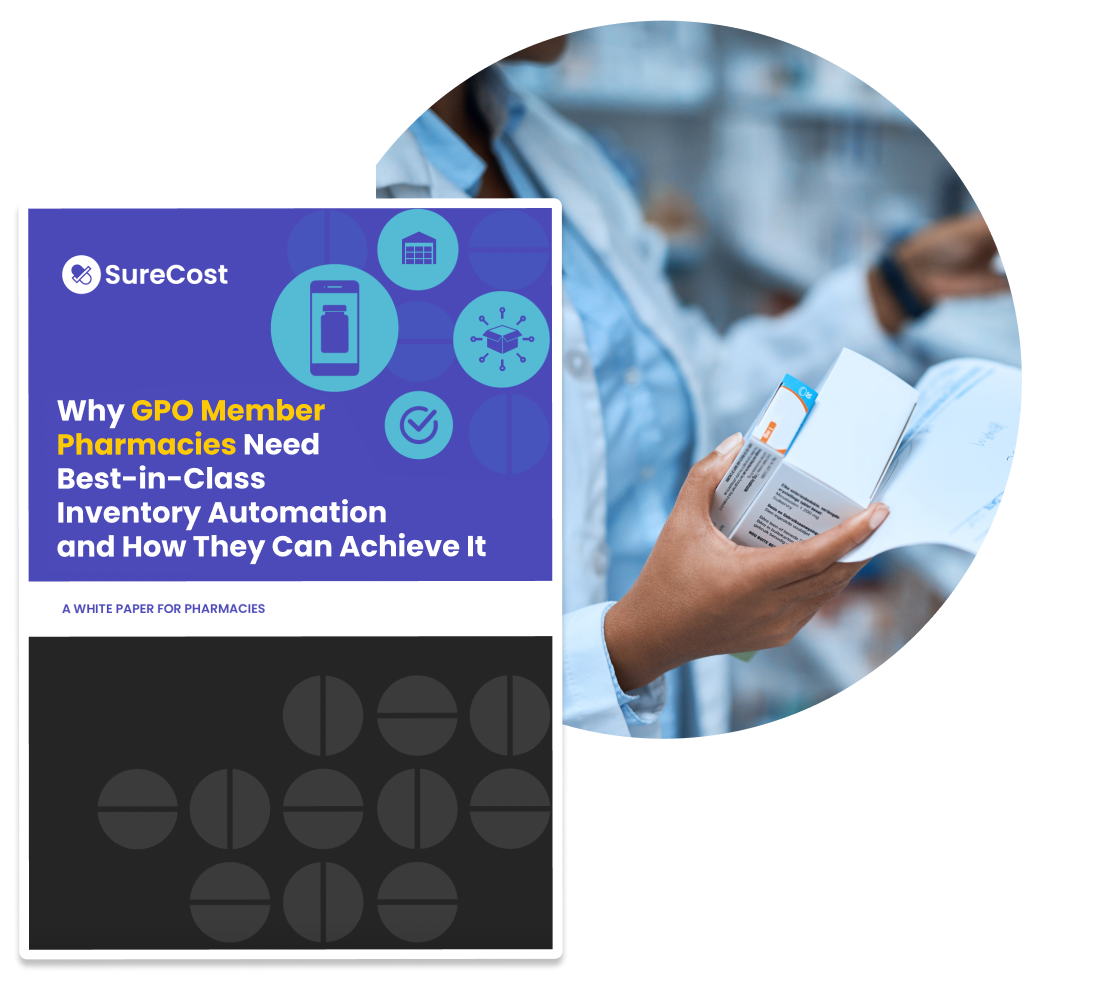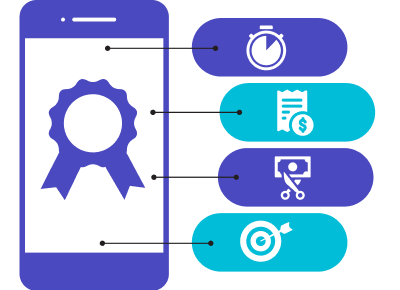 Best-in-Class Inventory Automation Ensures Your Pharmacy:
Always has the right products on hand for patients while replenishing efficiently and on time
Instantly validates the amount and value of your inventory based on what you dispense in real time
Connects inventory to purchasing and other processes and systems so you can drive efficiency and streamline your work
Is adaptable and flexible to proactively account for changes in business without manual user intervention
The Key to Successful Pharmacy Inventory Validation
Achieving profitability and forecasting expenses requires accurate inventory management. Manually counting inventory can be time-consuming and prone to errors. With SureCost, you can automatically track your inventory daily and gain valuable business insights.
Plus, with its purchasing integration, SureCost provides real-time visibility into the actual monetary value of your products at the price you paid and much more!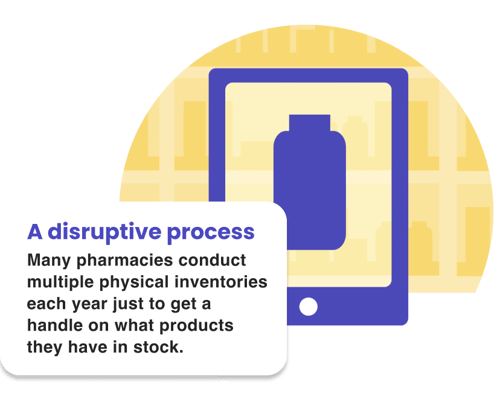 The Benefits of Efficient Process Integration
Eliminate manual errors and simplify your inventory management with SureCost. Gain complete visibility into your inventory with a unified solution that combines inventory and purchasing. Say goodbye to tedious data aggregation from disparate systems.
Whether you have a large team or a diverse vendor portfolio, SureCost will keep everyone accountable and informed, streamlining your operations.
Ready to start?


Let's talk.
Discuss how SureCost can support your pharmacy — to streamline workflows, provide cost of goods saving and reach your purchasing goals, while gaining a return on investment.
Let's explore how SureCost best-in-class inventory automation enhances product management, inventory validation and purchasing, as well as your other systems and processes.
Discover how
The best SureCost options to meet your pharmacy's needs
A personalized demonstration of our solutions for your pharmacy
A strategy for how your pharmacy can save more, stay compliant, and work smarter